Izzy Cowan - The Silent Killer of All Things Deep and Blue
Sam Allen - Why is straight the default?
Yewon Park - Dear Ignorant People- my take on racism
Nidhi Vadhere - How can we end the period stigma?
Rehnuma Rahman - Chronophobia: the fear of time
Sneha Malneedi - Creating a Way to Contribute to our World Close to Home
Sophie Dvorak - Do you hear the people sing—Breaking Down Musical Theatre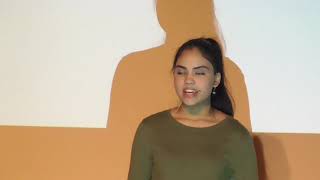 Ivy Miah | The Price of a Victim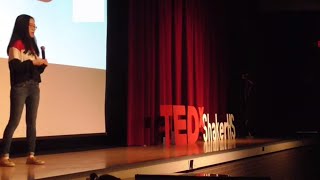 Hannah Wang | The Mutual Benefits of Working with Children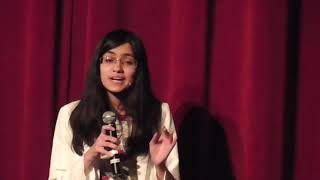 Maryam Ahmed | Embracing Change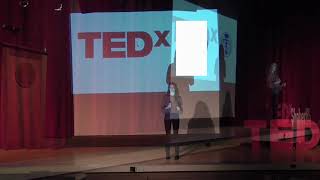 Marie Miller | On Finding Magic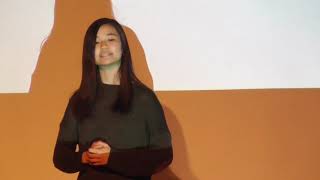 Kayla Na | The Angsty Language of Teenagers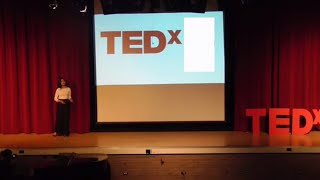 Zairah Ahmed | Not Only Are We Tomorrow, We Are Today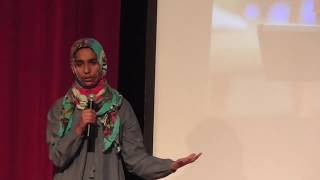 Sabrina Salam | Untold Stories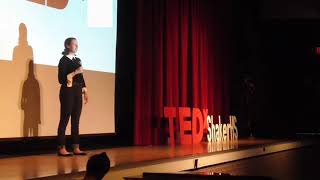 Elizabeth Bernadini | Is Revenge Justified?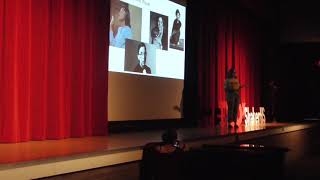 Makayla Barnes | Fourth Wave Feminism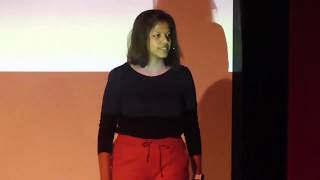 Aarya Kaushik | How High the Moon: Incorporating the jazz dynamic into classical music theory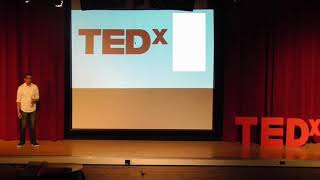 Varun Mondaiyka | Building Bridges: One Story at a Time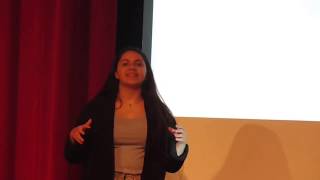 Hannah Thukral | Writing in Straight Lines
Ivy Miah | The Price of a Human Life

Ivy has been passionate about the global issue of Human Trafficking for as long as she can remember. In this engaging talk, she compares a scenario of stealing a measly 5 dollars to that of every life that has been stolen by human trafficking. Ivy Miah is a junior at Shaker High School, who in her career, has taken actions to work for the better of humanity, her community, and school. She is a three-year state championship member of the National Speech Club, aspires to provide motivational support to anyone who crosses her path and has quite the eye for learning anything new such as Neuroscience. Fashion and art have made a great statement in her life as she is an online influencer as well.

Hannah Wang | The Benefits of Working with Children

Hannah has worked with children for the past couple of years through volunteering and teaching programs for elementary school students. In this talk, she discusses 3 main benefits one can gain from simply interacting and helping children. Uniting her passion for the arts, providing opportunities, and children's rights, she delivers a refreshing perspective on the importance of children in society. Hannah Wang is the founder and lead organizer of TEDxShakerHS. She enjoys the arts and loves working within her community, and is passionate about UNICEF. She hopes to provide some insight into things she learned from volunteering at Pyrun House, Troy Art Center, and creating her own art summer camp, titled "Picasso Jr."

Maryam Ahmed | Embracing Change

Maryam talks about the many changes she experienced in her life and how she was able to overcome and embrace these changes. Maryam Ahmad is a junior here at Shaker and moved here from India in sophomore year. She is an avid reader of fantasy and science fiction, a writer, and loves music. She will be speaking about how she adapted to the many changes in her life, and how she learned to embrace them.

Marie Miller | On Finding Magic

Marie Miller describes the importance of finding magic in everyday life. Marie Miller is a junior hre at Shaker. She is an artist, a runner, and a traveler, and she is passionate about Women's Empowerment and Human Rights. She is excited to be here, and she hopes you gain a little something from tonight. Here is Marie with "On Finding Magic".

Kayla Na | The Angsty Language of Teenagers

Kayla Na gives a compelling talk about the importance of mental health awareness for teenagers and the toxic effects of casually exclaiming "I want to kill myself". Kayla Na is a junior here at Shaker. She's been apart of the Empire State Youth Orchestra program for the past 5 years, a member of her school's Speech and Debate team for two years, and is the co-founder of the current TEDxShaker club. She enjoys listening to music and reading pyschology articles and music online.

Zairah Ahmed | Not Only Are We Tomorrow, We Are Today

Zairah delivers a touching and powerful talk on her experience of viewing extreme poverty for the first time and explains what we can do to change it. Zairah Ahmed is currently in her junior year at Shaker High School. She is a strong human rights advocate, president of Shaker UNICEF club, has a great love for books, hops to visit all of the world, enjoys badminton tournaments, and has quite of a sweet tooth.

Sabrina Salam | Untold Stories

Sabrina Salam discusses social issues regarding refugees in underdeveloped countries. Sabrina Salam has written many short stories and plays, even having one performed at the Capital Repertory Theater, on social issues. One summer, Sabrina read books to refugee and immigrant children at an organization called RISSE. She discovered harrowing stories from the students and teachers which compelled her to learn more and give a voice to those largely unheard.

Elizabeth Bernadini | Is Revenge Justified?

Elizabeth delves into the realm of revenge, analyzing what it entails and whether or not it is justified. Using a unique spin on this topic, she discusses her grandmother's story of escaping the Holocaust, revealing the bigger picture of revenge. Elizabeth Bernadini is a competitive figure skater and skates year-roung, six days a week for about 3 hours a day. She is extremely passionate about reading, writing, and world history. She hopes to provoke the intersting moral question about revenge and its justification through the sharing of her family's story.

Makayla Barnes | Fourth Wave Feminism

Makayla Barnes talks about the "waves" of feminism while analyzing how it was transformed to be feminism as we know today. Makayla Barnes is a senior at Shaker High School, and a big fan of literature, art and writing. She did ballet for twelve yars and hopes to conitnue after high school. She is an intersectional feminist, with a primary focus on wealth and class-based oppression across the spectrum. She hopes to impart on to all of you a better understanding of the complex history of the feminist movement, how we as individuals in the modern era can be productive and well-rounded activists.

Aarya Kaushik | Incorporating the Jazz Dynamic into Classical Music Theory

Aarya Kaushik exudes passion as she educates the audience on Jazz theory. As any museful 16 year old, Aarya is earnestly working to figure everything out. Of course, she has a little help; the transcendentalist works of Rilke, the impassioned compositions of Debussy, Grey's Anatomy. She is fond of dreams, Coldplay, and tea.

Varun Mondaiyka | Building Bridges: One Story at a Time

Varun Mondaiyka explains the power storytelling holds and what he has learned from his storytelling circle. Varun Mondaiyka is a Junior at Shaker High School. He is a storyteller who has performed in presitigious stages like the Cleanwater Festival, Old Songs festival, and Proctors Theater. He was interviewed by the Times Union for bringing about cultural understanding through storytelling. Varun coaches at Children at the Weell, an interfaith youth story circle. In addition, Varun has an avid interest in engineering and is part of Robotics, as well as volunteering at MiSci and multiple camps to foster the interest of STEM in others. In his free time, he enjoys spending time with his family and dog, Buddy, and curling up with a good book.

Hannah Thukral | Writing in Straight Lines

Hannah Thukral describes the complicated writing process and how it differs immensely from person to person. Hannah Thukral is a Senior at Shaker High School. She is an avid reader and writer, whose favorite books include A Tree Grows in Brooklyn, and Lincoln in the Bardo. She can almost always be found in the Writing Center, where she helps other writers express themselves. She is the co-president of the English Council and hopes she embodies its ideals of fostering a love of English in her community.